Our mission is to understand your needs, wants, and desires – as well as your values, your boundaries, and your ability to withstand or tolerate risk – to help you reach your investment, wellness, and lifestyle goals based on who you are as a person.
Holistic Wealth Management and Retirement Planning
Whether you're about to retire or you've already crossed that threshold, congratulations – you've earned it. Much in the same way that you earned every dollar you've ever received through hard work, dedication, and perseverance, you're finally in a position to live life in the way that you've always wanted to – the life you've always dreamed of living.
It would be a shame for something as silly as lack of preparation to snatch all of that away from you now; and yet, that is exactly what happens to countless retirees each year – even the wealthy ones.
Make Your Savings Work for You
Many people retire with the assumption that they should be living off of the money they've been carefully building in retirement accounts for the last several decades. Not only is this completely false, but it's also a tried-but-true recipe for disaster. Why? Because that is a reservoir that will eventually run dry.
Instead, think of your retirement account as something that you need to position as an income stream unto itself. You should be putting your money to work for you, to help make sure that you still have money coming in well after you've left your job for the last time.
According to experts at the US News & World Report, you should not be spending more than 4% of your retirement savings in a given year. If you are, you need to completely overhaul the system that you have in place sooner rather than later.
Executive Wealth Group
If you're in the process of retiring and are worried about diversifying your investments to live the comfortable and care-free life that you've always dreamed of enjoying, Executive Wealth Group is here to help.
As a FINRA Registered Investment Advisory firm (also called an RIA), we're able to operate as a truly independent organization. Unlike many of the large branded-broker dealer firms is that, we're able to put the latest in technological advancements to work for you, without being forced to sell you in-house products at the same time. At Executive Wealth Group, the only thing that we're concerned with is making sure that you have the financial resources necessary to live out your retirement years in the way that you've always dreamed of. We accomplish this for you by focusing on three areas of wealth management that are of unique yet critical importance to effective retirement planning:
Asset protection

– This area of wealth management is an absolute must, due to the propensity for high-net worth individuals to attract nuisance lawsuits, and the attraction of unethical "advisors" and "supporters".

Estate planning

– Beyond your hard assets, effective estate planning must include the assignment of rights to your business interests and any creative or intellectual property you possess, to avoid leaving these assets in "legal limbo" once you're gone.

Retirement Planning

– Since there will likely come a day when the demand for your talents will fade, planning for your future following your career is critical to leading the life to which you've become accustomed. While the desire to continue working may fade, your financial health can remain strong.
Executive Health Group
Another common concern of retirees has to do with medical coverage. The importance of making sure that there are no gaps in your coverage is something that cannot be stated enough.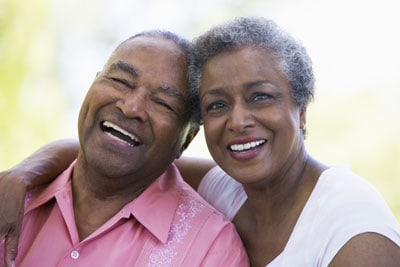 We understand this concern, which is why Executive Health Group was formed as a VIP concierge medicine provider that focuses on preventative health and wellness issues. Executive Health Group was designed to act as an excellent complement to your health plan, allowing you to get the preventative care you need all throughout your retirement years.
You worked incredibly hard for every dollar you've ever earned throughout your life – it would be a shame if a few bad investments took that all away as retirement approaches.
If you're looking for someone with the tools, the skill and the talent that it takes to make sure that you're protected well into your retirement years, click here to learn whether our unique approach to Holistic Wealth Management and Retirement Planning Services are right for you, with our FREE Initial Consultation.